26 novembre 2013
Bonjour! Hello everyone!
First of all, thank you so much for your amazing feedback comments on my last mini-album, they made my day! You're lovely ladies those of you that still take time to leave me some nice words, despite Christmas is fast approaching now with many things to prepare.
Today is a festive day... On Tando's blog it's a Celebrate week, and I show you at laaaaaaaaast........ part of the decorations made to celebrate my 6 years-old twins birthday...hem... it was two months ago... already !!... Time goes by so quickly haha! You will see the rest of them and the whole project in a few days... That's a surprise... you just have to wait a little hee hee, hope you will not be disappointed!
Encore merci pour tous vos messages sur mon dernier mini, je vais me répéter, mais ça fait super plaisir !
Aujourd'hui, c'est jour de fête.... A l'occasion de la semaine Celebrate sur le blog Tando, Je vous montre enfiiiiiiiiiiiiiiin........ une partie des décos faites pour l'anniversaire de mes puces il y a euh... 2 mois ?!!... (déjààààààààààà ????).
Bon, mieux vaut tard que jamais, non?...
Elles ont eu 6 ans, un âge important qui méritait bien un petit mini-album en souvenir de l'évènement! Comme je ne fais jamais les choses dans l'ordre, je commence par vous montrer ce que je leur ai fabriqué après la petite fête organisée à la maison, vous verrez la suite et le tout d'ici une dizaine de jours... Surprise, surprise... mais il faudra attendre un peu... J'espère que vous ne serez pas déçu(e)s!
Allez, en images, car le temps file et défile à toute allure maintenant.. J'ai enfin attaqué mes réas de noël, mais ce n'est pas une mince affaire car comme vous le savez ceux ou celles qui sont fidèles à mon blog, le "Clean and Simple" n'est pas vraiment mon style hélas ! (Et je le regrette VRAIMENT des fois !!!! :-)). Je suis donc comme l'an passé en plein atelier du père noël... je ne vous dis pas l'état de ma maison ! :)
Here is the mini that celebrate Constance's birthday...
Voilà donc le mini qui célébre l'anniversaire de Constance...
And here's the one of her sister Salomé !
Et celui de Salomé !
I used sweet Cupcake chipboards from Tando Creative to do the front cover of each one. They come in a small pack of three really adorable cupcakes shapes... They also exist in a larger size pack that I didn't have, otherwise I think I would have used this one! Pages inside are drew and cut following the original cover shape, using either scraps of patterned papers or recycling cardboard. I assembled the two minis and used a Crop-a-dile to make holes, it was easy to punch through the chipboards also even if it is sturdy material.
To decorate my albums I selected mainly the set of stamps "Hello Cupcake" from Crafty Individuals (CI 374), love these funny stamps designed by Alice Palace! I have succeeded in combining them with Tando's cupcakes and I'm rather happy with the result!
I took my inspiration from Gio's that has always fantastic ideas and works to share! Some time ago I really flashed on her cupcake mini project made for the Craft Barn using the same Crafty stamps, it was so cute!!! I actually bought this set of stamps right following her post ha ha...!!
For the rest, I used shrink plastic to stamp the same cupcakes and create tiny embellishments... Added beads, twin, and wire, my favourite Fresco Finish paints and my Brilliance inks.... Put some accents using tone on tone markers... Also added a bit of embossing iridescent powders at last for a sparkling touch at last! Nothing but happiness !! :D
J'ai utilisé des chipboards en forme de cupcakes de chez Tando Creative, ils viennent d'un pack d'adorables petits cupcakes de trois formes différentes... Ces mêmes cupcakes existent en plus grand, mais je me suis servie des petits car je n'avais pas l'autre pack. Mais pour en faire des mini-albums comme ici, les grands sont probablement plus faciles à travailler !
Les pages intérieures sont découpées à la forme du chipboard, soit dans des chutes de papier imprimé, ou encore dans de la cartonnette de récup. Ensuite j'ai constitué mes deux minis, et fait mes trous à la Crop' a dile, pas de problème pour percer les chipboards aussi même s'ils sont en carton solide.
Pour décorer mes deux petits minis, je me suis essentiellement servie de la planche de tampons "Hello Cupcake" (CI 374) de chez Crafty Individuals, j'adore ces tampons dessinés par Alice Palace ! Tout comme les Stampotique ils sont plutôt décalés et assez droles, ce qui me plaît bien. J'ai réussi à les associer avec mes couvertures en chipboard, du coup je suis plutôt contente de ma trouvaille et du résultat !
L'idée de ces mini-albums Cupcake m'a été inspirée par Gio qui fait toujours des merveilles, j'avais flashé il y a quelque temps déjà sur une de ses réas pour le Craft Barn, un mini-album fait avec ces mêmes tampons et posé sur son présentoir... Je me souviens, j'avais craqué sur cette planche Crafty à la suite de son post ah ah..!!!
Pour le reste, j'ai fait mes minuscules cupcakes en plastique fou.. ajouté quelques perles, du fil métallique et la ficelle twin... le reste, c'est des découpages, de l'embossage, des encres (Brilliance notamment) et des peintures (Fresco Finish Paints)... Bref, que du bonheur !! :D
Here are the two mini-albums together:

Les deux mini-albums réunis: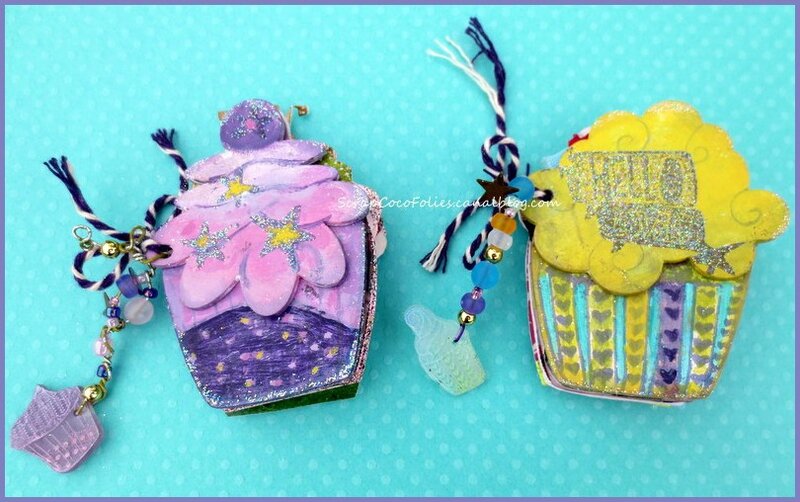 The first page of every one: / La première page de chacun:
A close-up... / D'un peu plus près... (celui de Constance)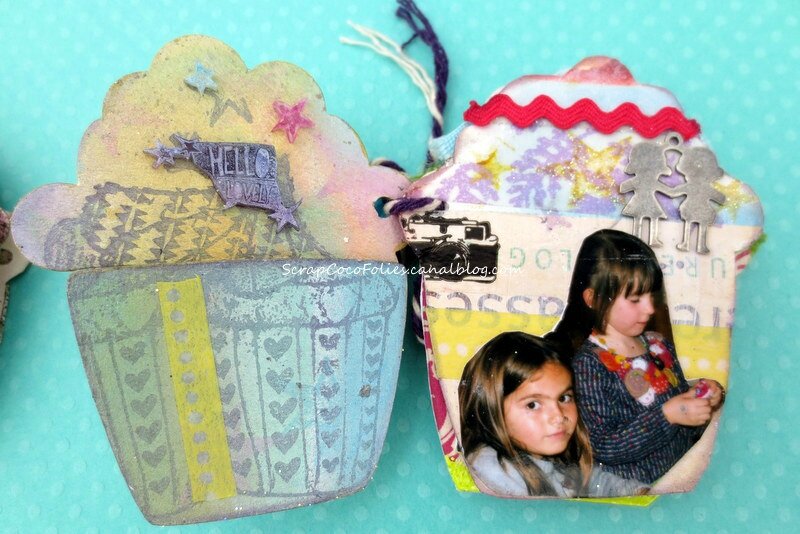 Et de Salomé pour ne pas faire de jalouse LOL !!


And a few pages in bulk: / Et quelques pages en vrac: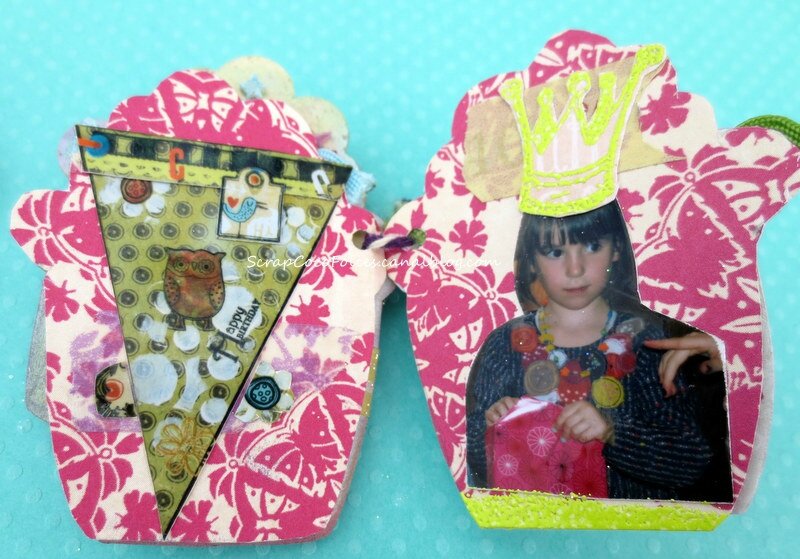 Sur la page de gauche, j'ai placé une petite photo de l'un des fanions créé aussi pour leur anniversaire... J'ai fait une grande bannière avec 7 fanions différents, je pensais vous la montrer mais je n'en ai pas encore eu le temps pfff !...
Je le ferais promis, mais plus tard...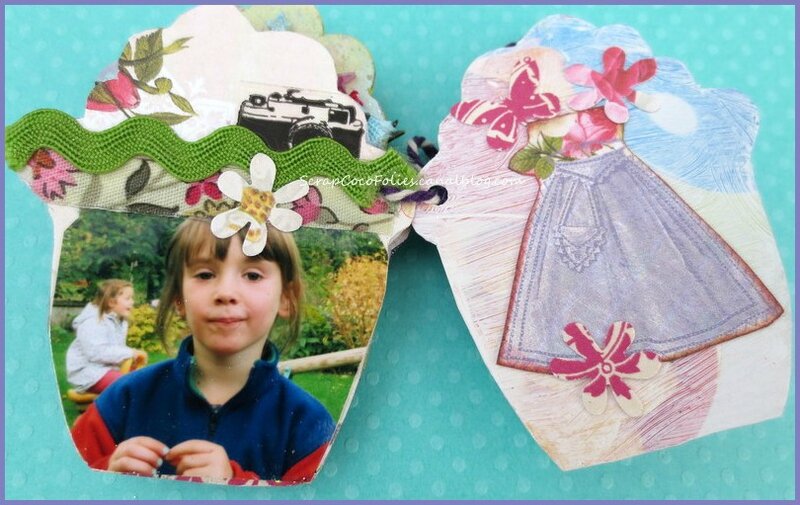 Mini-Cupcake Constance à nouveau...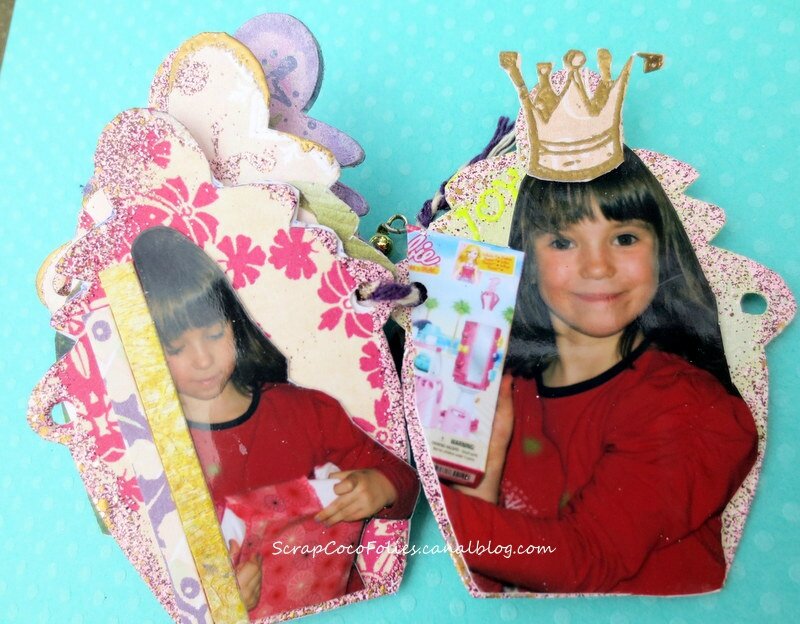 Et voila, that's all for today... Sorry for this long post !
Voilà, c'est tout pour aujourd'hui... Désolée pour la longueur de mon post !


Tando's products / Produits Tando Creative:
Have a wonderful day everybody !!! See you soon here and there on Craftyblogland, hugs.
Bonne journée à tous et toutes !!! A bientôt ici ou ailleurs sur la blogosphère, bisesss.
Coco xxx
Commentaires sur Let's Celebrate week on Tando's blog / Mini-albums Cupcakes