06 janvier 2014
Bonjour, Hello!!
Avant tout un énorme MERCI pour tous vos messages de félicitations pour mon intégration dans l'équipe de Crafty Individuals, j'y ai été très sensible!.. Du coup je regrette vraiment de ne pouvoir répondre individuellement à chacun(e) comme j'aimerais le faire... mais je n'ai pas assez de temps pour ça, répondre à tous mes mails en plus des blogs que je suis est de plus en plus difficile, et même impossible!!! Je serai sans doute obligée de ralentir un peu mon temps de PC dans les semaines à venir d'ailleurs, car sinon vous ne verrez jamais mes nouvelles réas Crafty Ind. fleurir sur mon blog LOL...

Allez, on verra, tant que je peux je continuerai à vous suivre le plus fidèlement possible.
A Huge THANK YOU for all your congrats messages about my new DT job for Crafty Individuals, either on my blog or FB. I really miss time too much to thank each of you individually as I'd love to do (I'm also in late on some blogs I love, so sorry..), but a very big thank you again, from the bottom of my heart.
Today you will not see any make using Crafty Individuals stamps, not yet... I just post a Christmas card done with a lovely set of acrylic stamps I won after entering a challenge for l'Antrescrap in november, thanks to a tag you can see again here if you missed it.
No CI stamps... However... I put Sparkle Medium in Ruby Gold aroung the edges and over the letter "O" over my card, and I just remember that I've bought this great stuff in Jean's CI shop haha!!!
Back to my card... I received my prize from Sophie who hosted the challenge, she's the owner of the French new brand Simply Graphic. I have used her stamps to thank her for this simple but pretty card.
Avant de me plonger dans de nouvelles réas pour Crafty Individuals ou Tando Creative comme j'ai hâte de le faire, j'essaie de rattraper un peu mon retard sur mon blog, j'ai encore beaucoup de choses à vous montrer... Je ne suis pas sûre de pouvoir tout montrer d'ailleurs, les jours défilent tellement vite oooups !!!
Et peut-être que j'organiserai aussi mon premier blog Candy un de ces 4, qui sait héhé !... ;)
Aujourd'hui je vous montre le lot que j'ai choisi et reçu il y a quelques temps pour avoir remporté le challenge de Novembre sur le blog de l'Antrescrap, avec mon tag que vous pouvez revoir ici si vous ne l'avez pas vu.
Le lot suivant m'a été offert par Sophie, de la boutique Simply Graphic.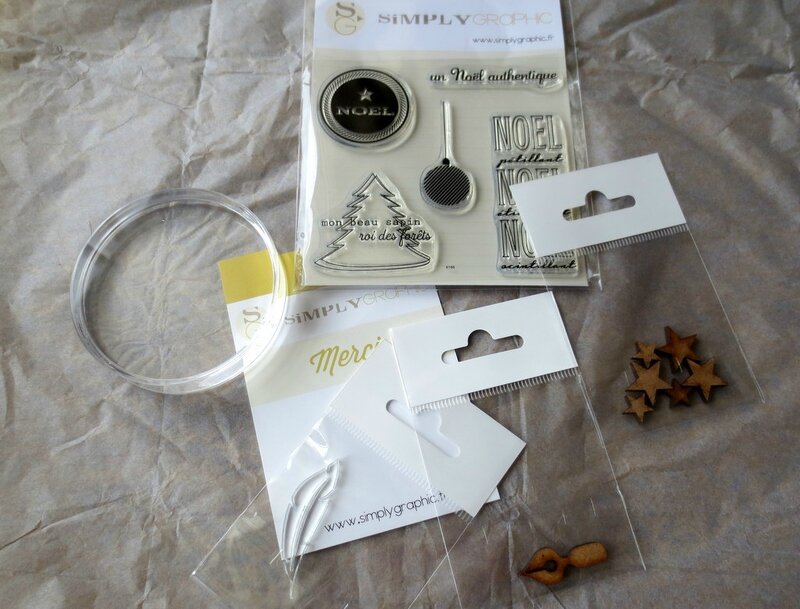 Un lot vraiment joli !!!
Merci à elle et sa boutique pour avoir sponsorisé ce challenge, et merci aussi à l'Antrescrap, qui m'a fait aussi l'honneur par le biais de Kris de me demander d'être leur invitée créative de février, ce que j'ai accepté avec plaisir.
Au passage, merci également à tous ceux et celles qui avaient voté pour mon tag à la fin du challenge!!
J'ai profité de mon lot pour faire une petite carte que voilà... Elle a été bien reçue, donc je peux vous la montrer.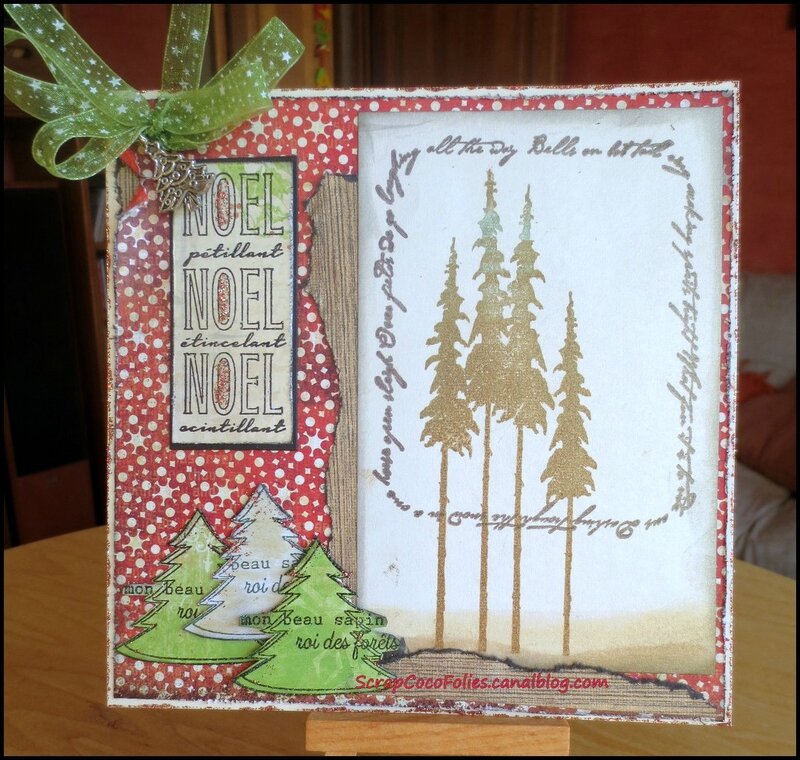 Je vous souhaite une bonne fin de journée et une douce soirée, bises.

Thanks for stopping by!! Have a sweet and lovely end of day, HUGS.
Coco(nut)
Commentaires sur Mon lot offert par Simply Graphic et une carte avec leurs tampons / My prize from Simply Graphic and a Christmas card