29 juin 2014
Bonsoir à tous, Hi everyone,
Ce sera un post assez rapide et condensé ce soir, car je suis complètement débordée, snif... :) Ce week-end a été bien chargé, hier c'était le spectacle de danse de mes deux dernières filles, et aussi la fête de leur école juste après, je n'ai eu qu'aujourd'hui pour commencer quelques ATCs que je dois réaliser pour un autre échange. Et encore ce matin on a fait un atelier peinture et Gelli Plate avec les miss, quelle journée pfff, je suis épuisée!!! :o)))
Je veux quand même partager avec vous quelques cartes faites avec les tout derniers tampons Crafty Individuals et quelques autres plus anciens que je viens d'acheter, ils sont toujours en vente et je les aime également beaucoup.
J'ai fait ma première carte pour un échange sur Libertyscrap, il fallait s'inspirer d'une technique choisie par Sylvie (Nefertiti), consistant à utiliser des distress et de la peinture blanche ou du Gesso sur un pochoir, avant de recolorier certaines zones ensuite... La carte donnée en exemple était très Clean (et très belle !), celle de Sylvie aussi, vous pouvez la voir sur son blog là avec un pas-à-pas, la mienne l'est beaucoup moins hélas... Et le pire c'est qu'elle m'a pris un temps fou !!!
I'm sharing tonight a set of summer cards done with the last release of Crafty Individuals stamps and some older that I still love, also bought recently. The first one was made for a swap, using white paint and Distress inks for the background.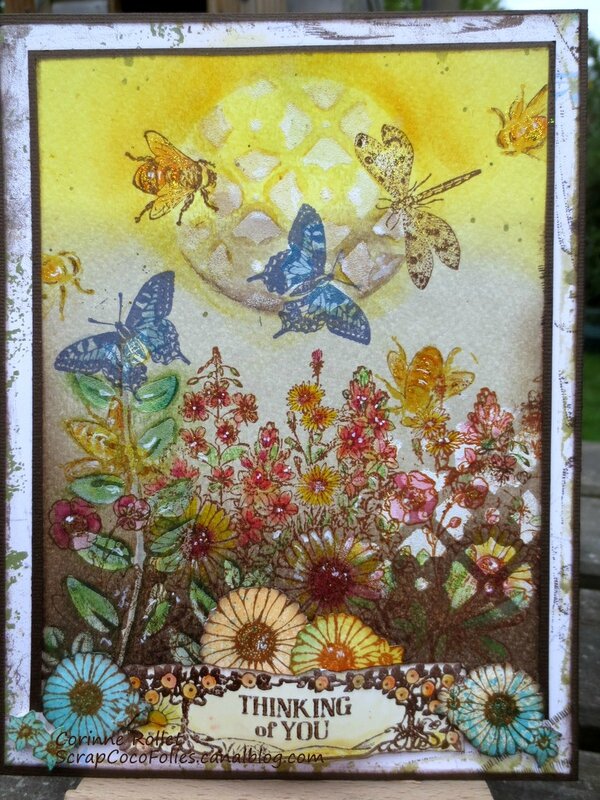 Je ne sais pas encore ce qu'en a pensé sa destinataire, hum... ?
J'ai dans la foulée réalisé une cartounette assez mignonne je trouve... En tout cas elle me plaît bien :)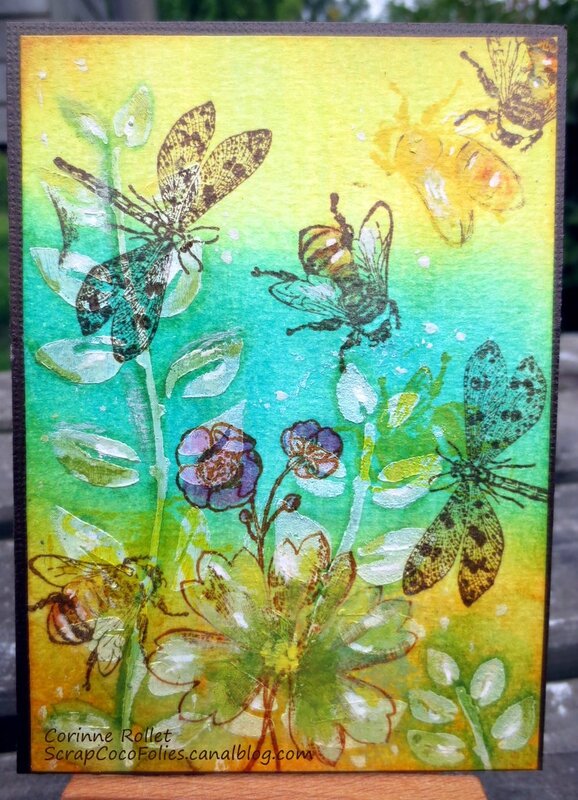 Une photo de l'ensemble: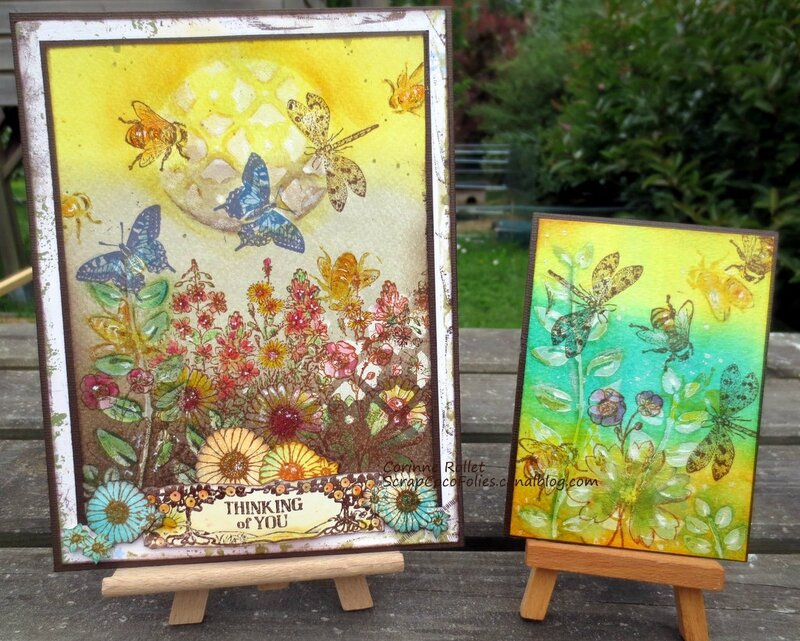 Et quelques détails: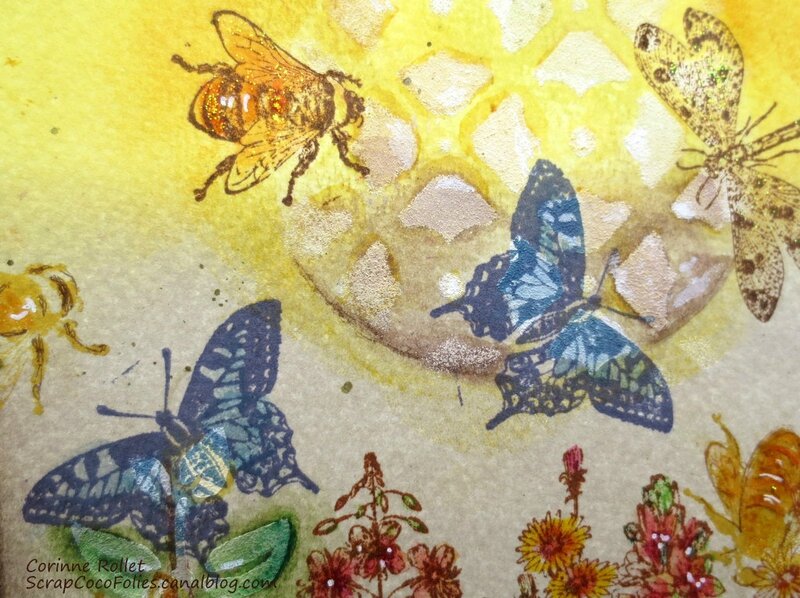 Et voici celle que j'ai reçue en échange de Marie-Claude (MCScrap), également avec des fleurs, je suis ravie, elle est très belle !!...

Je finis avec une carte que j'ai beaucoup aimé réaliser, toujours en jouant avec mes tampons CI. Le petit coeur et le joli cadre viennent également de la boutique Crafty Ind. de Jean et Malcolm. J'ai rajouté du Glossy Accents sur le petit coeur rouge en bois, ainsi que sur la partie haute de mes amoureux de dos..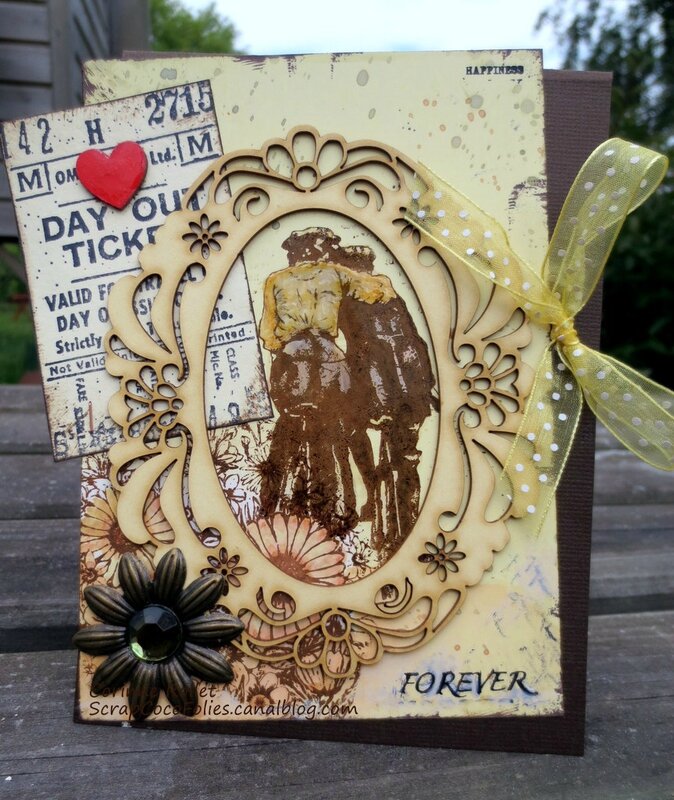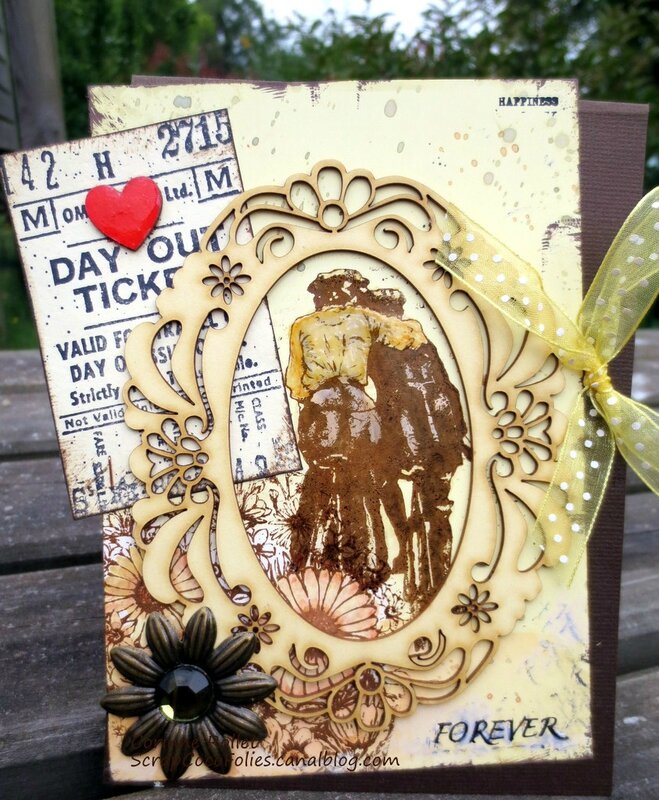 Voilà, j'espère qu'elle vous plaît !
Hope you like this card as much as me.. Sorry to not take the time to translate tonight for you, I'm really cream-crackered and overbooked!! My children have had priority this week-end, so I didn't had much time to craft and blog. Hope I will be able to do a bit of catching-up on craftyblogland very soon... :)
Matériel/Materials
Tampons/Stamps: CI-407, CI-409, CI-410, CI-411 (2 premières cartes/first cards),
CI-411, CI-022, CI-186 et CI-258 (dernière carte/last card)
Aspire Dekromount 'Decorative Oval Frames'
Aspire Dekromount 'Heart frames and Buttons'
Masks: 'Floral Grid', 'Leafy Branches' (2 premières cartes)
Crafty Individuals Ivory Silk Card

Glossy Accents, Distress inks, Gesso, white Posca pen, ...
I'd like to enter my cards in the FSC#76 challenge: Flowers.
Merci de votre passage sur mon blog, je vous souhaite une bonne soirée et une très bonne semaine ! Bises
Thanks for stopping by, wishing you a good evening and a wonderful week. Hugs
Coco
Commentaires sur Summer cards in Crafty Individuals for a swap / Un échange de cartes pour Libertyscap et une autre pour Crafty Individuals