13 mai 2015
Bonjour à tous, Hi everyone,
Je fais un passage assez rapide par mon blog ce matin comme on est mercredi, pour vous montrer la dernière carte que j'ai réalisée avec le set de tampons 'Fleurs' KTZ134. elle est visible également sur le blog Katzelkraft, avec tous les détails de réalisation (mais sans visuels intermédiaires) sur la manière dont j'ai fait le fond notamment et les fleurs... N'hésitez pas à jeter un oeil si elle vous plaît, et à me déposer un petit mot sur le blog de la DT aussi si vous aimez.
Pour ma part j'ai eu beaucoup de plaisir à la faire et à l'envoyer dans la foulée à Lesley Ebdon, en remerciement de sa très belle carte d'anniversaire également.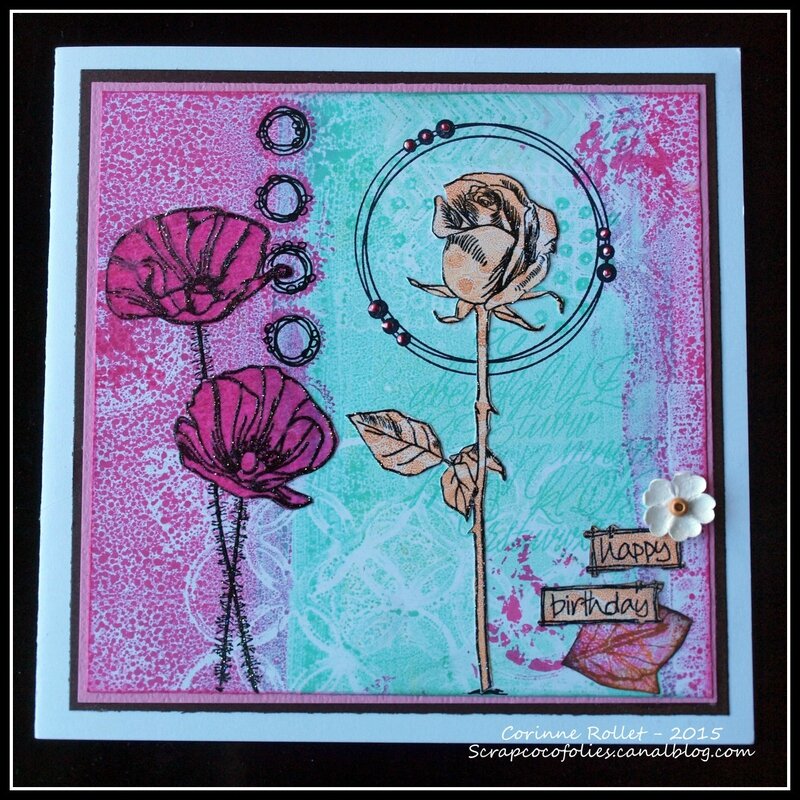 It's Wednesday, and I have a new offering for you on Katzelkraft blog today. This is a birthday card for a very lovely lady who had also sent me previously a really gorgeous card... I used the wonderful 'Flowers' KTZ134. Hope you like it as much as me.
************************
Bon mercredi à toutes, merci de tous vos précédents petits mots, bisesssssss
Have a great wednesday, Hugs n smiles xxx
Challenges:
Craft Stamper May challenge: Take a Stamp (Anything Goes)
Commentaires sur Une carte d'anniversaire - DT Katzelkraft