24 septembre 2015
Re-coucou, Hello again,
Et bienvenue à toi Cattt!!!
Je profite rapidement d'une petite pause pour vous montrer encore les nouveaux tampons Crafty Individuals que je viens tout juste de recevoir, ils sont sublimes encore une fois !!!
J'ai bien hâte de les utiliser encore une fois, j'espère pouvoir commencer pendant mes démos prochaines. J'adore le village de Noël en particulier, je le trouve tout simplement merveilleux! Je vais faire de mon mieux pour vous montrer ce qu'on peut en faire, vous serez peut-être tentés de les commander sur le site de Jean et Malcolm. J'espère qu'ils seront un jour distribués aussi en France... Ils le méritent bien ces tampons, et ça faciliterait les achats pour certaines d'entre vous au moins je pense!
Si jamais vous craquez sur ceux-ci, comme à chaque nouvelle sortie de tampons Crafty Individuals, ils sont à prix réduit pendant une petite semaine à l'occasion de leur lancement.
If you receive Crafty Individuals newsletter then you will know that new stamps have been released by Jean and Malcolm; Once again they are fabulous!!! At the time of writing, all the new releases are on special offer so if any or all catch your eye it might be an idea to take this opportunity to purchase at the special introductory price.
I've just received them and I can tell you that I'm just itching to try them all!!! The little Christmas village and the festive words are my new favourite!
Les voici en images et avec leur références...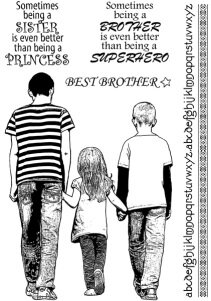 CI-444
J'aime beaucoup ce tampon sur la relation entre frères et soeurs.. Cette planche inclut aussi 2 très jolies bordures.
This stamp is an Elements set focusing on the relationship of brothers and sisters. It also includes two useful and very lovely border stamps.
CI-445
Un nouvel ensemble de fleurs délicates encore une fois fabuleux à coloriser, découper, ou simplement tamponner sur un joli fond de couleur!
Another wonderful floral Elements set. Great to colour, fussy cut out, or simply stamp onto a colourful background, these flowers are so pretty!
CI-446
Des sentiments parfaits pour les fêtes de Noël... mais qu'on peut également utiliser dans d'autres occasions, comme le mot Adore.
Five sentiments perfect for Christmas coming soon... But they could not be used for other occasions, like the word Adore.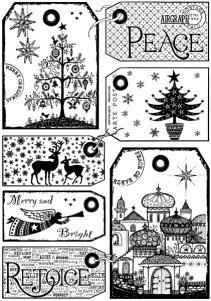 CI-447
Cet ensemble de tags est adorable aussi, et rappelle certains autres tampons de taille plus importante
This stamps set features seven little tags with a festive theme running through them.
Et mon chouchou de la nouvelle release !!!!!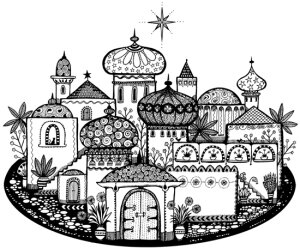 CI-448 "The Star In The East"
An incredibly detailed stamp, this is my favourite!!!
Voilà pour les dernières nouveautés... Vous les trouverez en boutique sur le site Crafty Individuals dans la section des nouveaux produits ICI.
Merci de votre visite, et à demain peut-être avec encore autre chose si j'ai le temps d'un dernier post avant ce week-end!
Thank You for visiting this post. All these new stamps can be found together listed in the NEW PRODUCTS section, and directly available directly from the Crafty Individuals on-line store. Will be back tomorrow if I can with something different... more Halloween haha. Otherwise enjoy your week-end! Hugs xx
Bises à tous.
Coco
Commentaires sur Crafty Individuals - Nouveaux tampons / new releases