28 mai 2016
Coucou, Hi again!
Je voulais repasser plus tôt dans la journée pour vous montrer d'autres échanges dans la foulée après mes ATCs de ce matin, mais une fois de plus, je me suis fait déborder... Je bloggue comme un escargot!!!
A second (!) but very quick post to end the day (I'm so late and slow at the moment for posting...), I want to show you a couple of skinnies made for a swap some time ago.
Je vous montre un échange de Skinnies (pour rappel, ces petites cartes sont de dimensions 7,62 x 12,7 cm) réalisés pour le forum Libertyscrap.
C'est mon amie Gisou qui est en charge de ce challenge que j'apprécie beaucoup. Gisou nous fournit de très belles photos pour nous inspirer, et ça laisse la part belle à la créativité, nos skinnies sont toujours très différentes même lorsqu'on choisit les mêmes images.
Voici la Skinnie que j'ai envoyé à Corinne (Scrapandlys sur la blogosphère, que j'appelle affectueusement ma "Cocobis")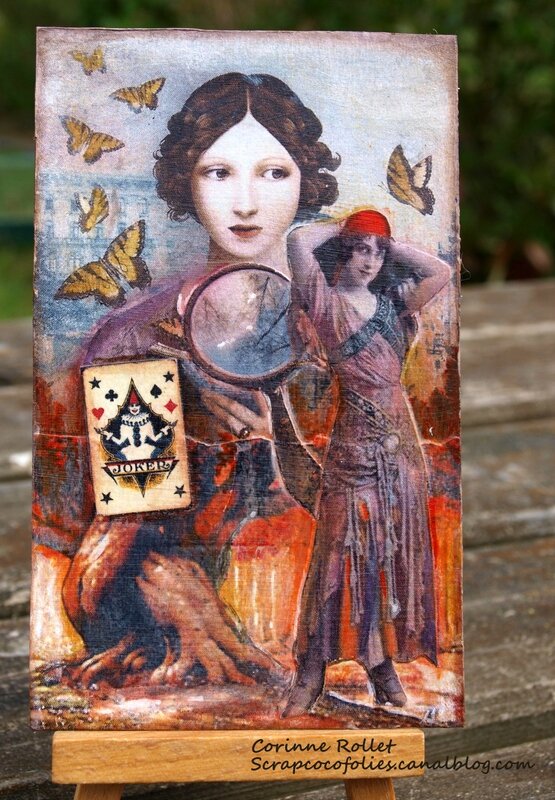 Et voici celle que j'ai reçue de Chouquette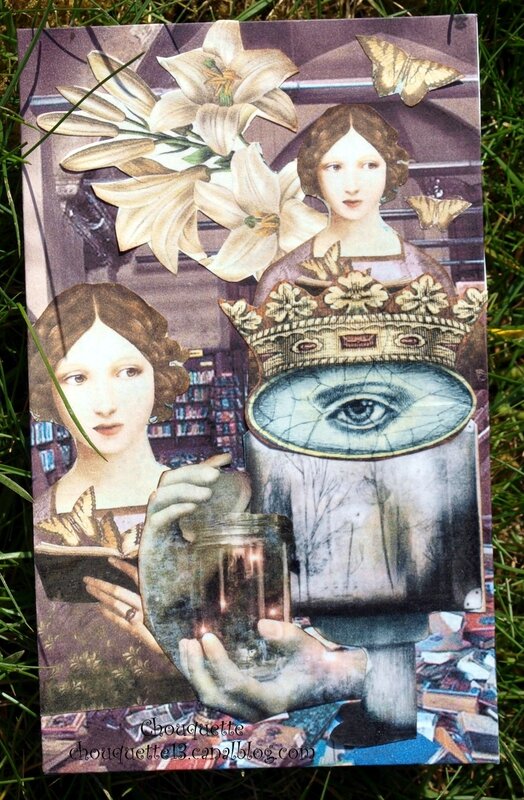 Voilà, ce fut un bel échange et un vrai plaisir pour ma part, j'adore ces collages et ce format, ça change un peu.

Je vous souhaite un beau dimanche de fête des mères malgré le temps assez moyen, plein d'amour et d'attentions,
encore merci pour votre fidélité et vos petits mots. Bises à toutes.
That's all from me today. I have many finished artworks and posts awaiting but really don't know when I will be able to share them... I wish everyone a lovely week-end, here in France on Sunday we celebrate our Mother's Day... And the same day, we will celebrate the first communion of my twin girls of 8! Hope the weather will be beautiful and my organization not too bad :-)
Commentaires sur Un échange de Skinnies / Another swap!