30 octobre 2016
Bonsoir à tous, Hi everyone.
J'espère que vous allez bien. Pour ma part je me suis bloquée le dos, donc c'est un peu dur pour moi de rester derrière mon PC là ! Mais j'aimerais quand même remettre tout doucement un peu mon blog à jour, et j'ai aussi des réas DT à vous montrer, donc je vais essayer de poster un peu dans les jours à venir et d'être plus régulière dans mes posts par la suite.
En tout cas, il a fait grand beau aujourd'hui, ça fait quand même du bien de voir le soleil !!
Je vous montre aujourd'hui une seconde carte de Noël faite avec mes tampons Crafty Individuals. Une carte qui est aussi à l'honneur sur le blog CI de Jean. Vous pouvez aller la voir ainsi que d'autres très belles également faites par mes collègues de la DT, c'est toujours un réel plaisir pour moi aussi de les découvrir à chaque post sur le blog de la DT.
Au passage, le nom du gagnant du blog Candy a été annoncé par Jean... Pour celles qui y ont participé, je vous encourage à aller vérifier par vous même !
I hope you are all well.
Thank you so much to everyone for your lovely comments and kind words on my previous posts.
Today I would like to share a second Christmas card made for my design team Crafty Individuals. You can see it and some beautiful others made by my teammies to inspire you, on Jean's blog. By the way the winner of her last giveaway has been also announced, you can have a look to check the name of the winner!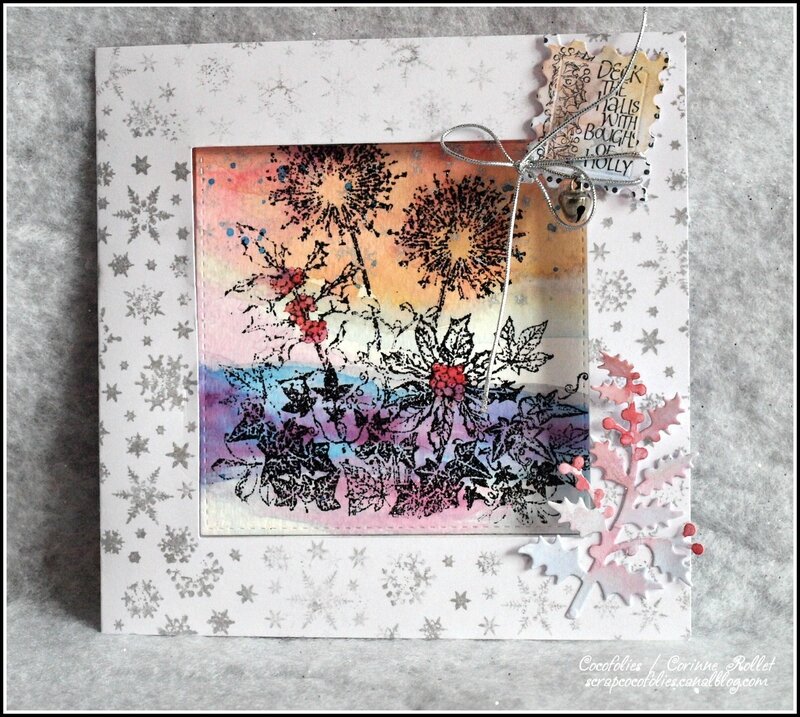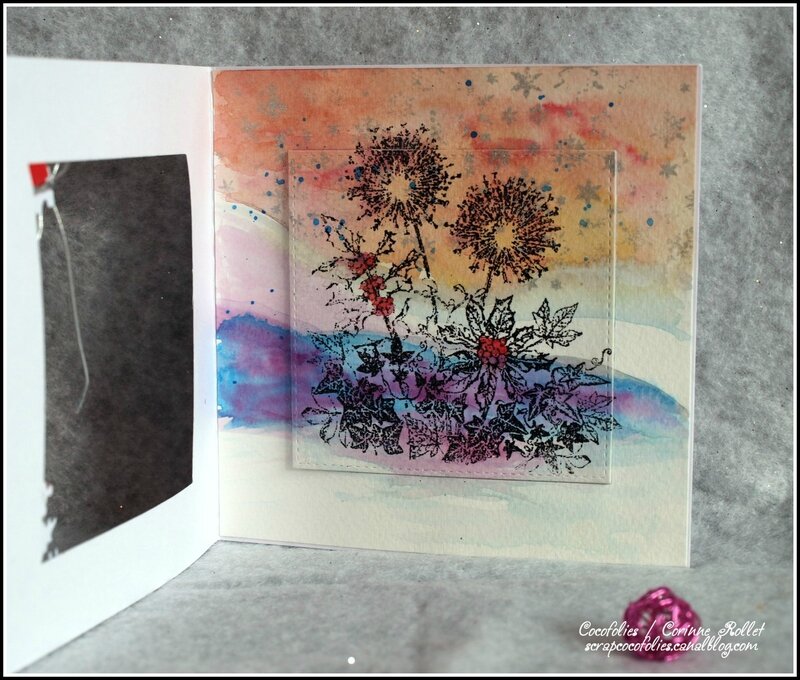 Sur cette carte, j'ai utilisé les tampons suivants:
- Winter Garden CI-425. C'est un tampon que j'adore.
- Snowflakes Background CI-241
- Christmas postage stamps CI-420 (J'ai utilisé le petit timbre 'Deck the halls')
On my card, I used the following stamps :
- Winter Garden CI-425. I love that stamp, really beautiful!
- Snowflakes Background CI-241
- Christmas postage stamps CI-420 (I used the little stamp 'Deck the halls')
Je vous souhaite une bonne soirée, je reviens demain pour Halloween !!! Bises à tous.
I wish you a great Sunday evening. See you here on Les Folies de Coco for Halloween on tomorrow !!! Hugs xx
Coco
Commentaires sur Une seconde carte de Noël - DT Crafty Individuals