Les thèmes sont variés vous verrez ! Parmi ceux-ci il y a de l'exotisme, des mini-albums Polaroïds, des globes, des cerfs et rondins, et le recyclage de boîte, je me suis bien amusée à altérer une boîte de camembert !
Themes for this Summer magazine are various, I created several projects with step-by-steps, and I had fun altering a cheese box of camembert!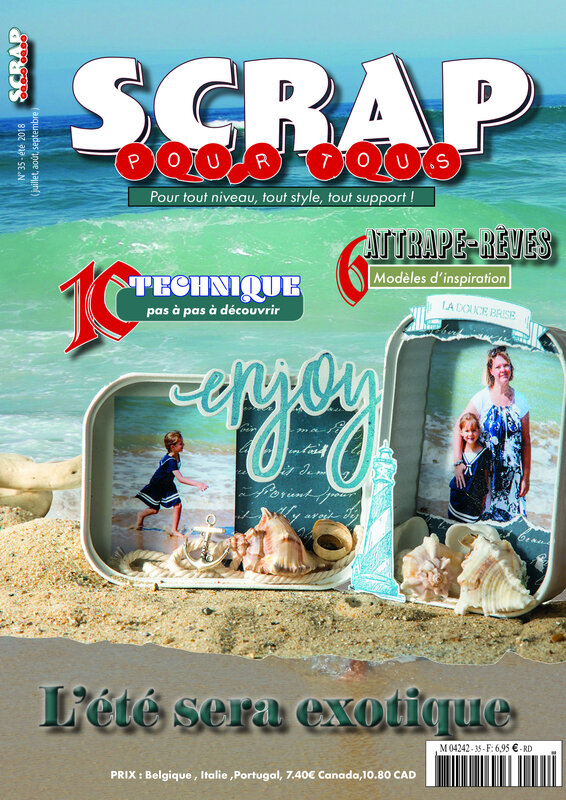 Merci Ana !
J'espère que vous serez nombreux à acheter ce magazine... Si vous n'y êtes pas abonné, vous pourrez le trouver en kiosque, en ligne dans la boutique de Scrapmouset ICI, ou encore localement au magasin Cooleurs de Rennes
Merci de votre visite, et pour tous vos messages d'encouragements reçus pour le lancement de l'association HerMMiCraft !!!
Je viens de créer une
page Facebook
pour les évènements de l'association, n'hésitez pas à aimer la page.
je reviens dans la journée pour une nouvelle rétrospective de créations "élèves", à bientôt !
Thanks so much for looking, and for all your supportive messages about my new venture in my last post!!! xxx

Coco(folies)